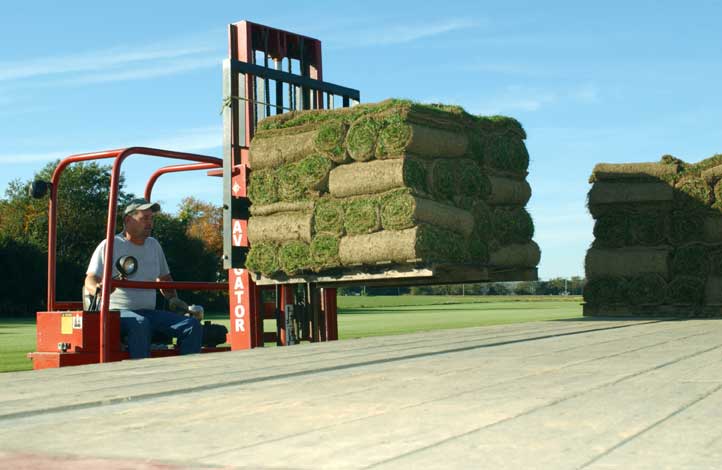 Palletized Sod
5′ x 2′ strips = 10 sq. ft/piece Fresh cut sod in any amount available for farm pick-up. Please give 3-hour notice.
On-site delivery with forklift available for orders of 1000 sq. ft. or more. Please give two days notice and make sure area to be sodded is prepared before ordering sod. (See sod installation guidelines)
Big Rolls
4′ x 63′ = 250 sq. ft./ roll
Big rolls are available for large, flat, wide-open installation sites. They can be rolled-out with a skid steer or 3-pt. hitch tractor. We offer a roll-out service for an additional fee. Roll-out service is not a complete installation. Customers must provide their own laborers. Please call with any questions. (Please see price list).